February 15, 2021
December 16, 2016, updated July 26, 2018
RE: 11th Anniversary letter to Sycuan Indians of the Kumeyaay Tribe
DEAR SYCUAN PEOPLE: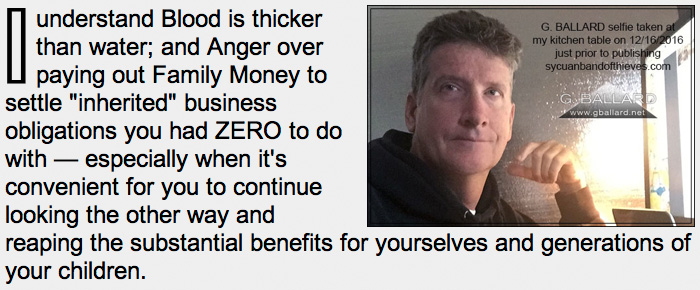 I've drawn my conclusions about Sycuan band members being party to the theft of my income property based on hard evidence and my recent correspondence directly with your chairman and tribal council members: Cody Martinez, Henry R. Murphy, LaShunna Davidson, Charlene Worrell, Alanna Sandoval, Shu Brown, Joshua Muse.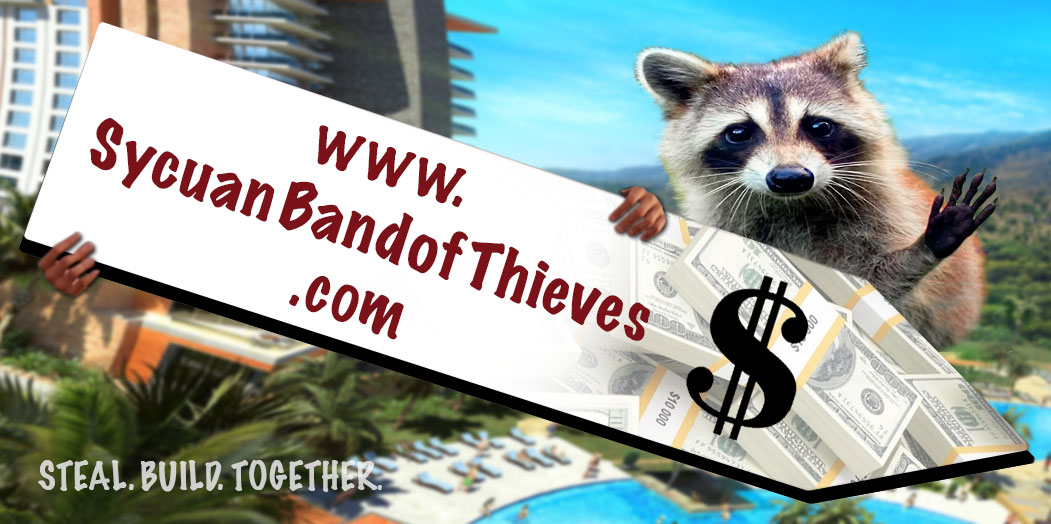 Is Sycuan an organization of thieves operating under the colors of Tribal Sovereignty and Unfair Advantage?
I've updated my Sycuan blogs, complaints and open letters accordingly.
And I have published my new sycuanbandofthieves.com website to summarize my evidence and final arguments on public record in hopes people will learn the truth about what happened to me and my Kumeyaay.info website and why.
And maybe benefit from my predicament, including life's greatest teachers of all hard lessons: Hindsight & Inevitability.
GARY G. BALLARD
Supporting evidence and arguments: