PROFESSIONAL NATIVE AMERICAN POWWOW PHOTOGRAPHY PORTFOLIO
Beautiful Native American pow-wow regalias famous professional photography, video movie portfolios, Native American website design digital production by Gary G. Ballard, San Diego, Southern California, U.S.A.
Famous and beautiful pow-wow beautiful color pictures images pics pictures, powwow photos, pow wow photography, Indian dancers, dancing Native American regalias extensive online portfolios, including archives and stock photos powwow imagery from 1990 1991 1992 1993 1994 1995 1996 1997 1998 1999 2000 2001 2002 2003 2004 2005 2006 2007 2008 2009 2010 2011.
ANOTHER HUGE POW-WOW PORTFOLIO:


CLICK on picture to view 100 new California Indian powwow pictures including many large high-resolution photographs.
Over 100 professional powwow photographs of a 2005 Southern California Indian powwow featuring large portfolio of Kumeyaay bird singing and Yuman bird dancing, top professional pow-wow dancers from across the USA, Canada, northern Baja California, Mexico, include the Diegueño Kumeyaay Kumiai, Mohave, Quechan, Cocopah Cucapa, Cahuilla, Pai Pai Paipai, Ipai Tipai, Hualapai, Kiliwa, Havasupai, Maricopa, Yavapai, and Luiseño Indians of the southwestern southwest United States of America.
MORE GREAT SAN DIEGO POWWOW PICTURES: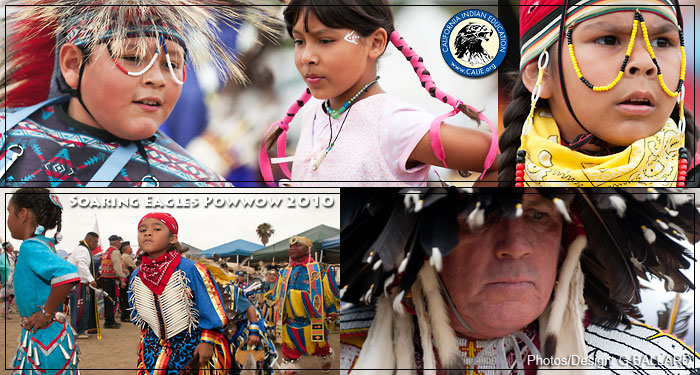 CLICK on picture to view premiere San Diego powwow photographer portfolio including large high-resolution powwow poster of Soaring Eagles youth group performing at their First Annual Old Town Soaring Eagles Powwow in Southern California, 2010.
Professional powwow famous photography by GARY G. BALLARD.